Infection Prevention with the UV Disinfection Robot
The UVD Robot combines proven UV-C lighting along with state-of-the-art intelligent robotics. The robot scans the environment and creates a digital map. The robot then operates completely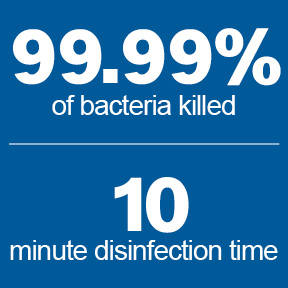 on its own to accomplish the disinfection task. A typical room can take 10-15 minutes to disinfect, stopping at 5-6 different positions to maximize disinfection.
The UVD Robot was originally developed to address infections and is now in use in more than 40 countries across a growing array of market sectors such as mass transit, manufacturing, as well as high use venues including commercial offices, malls, airports, and casinos.
Request more information
Contact Us Today
Learn more about UVD Robots
"O'Day's is proud to partner with UVD Robots to bring the unique, high-tech disinfection UVD Robot to the Midwest. This leading-edge technology solution can augment existing cleaning and disinfection protocols to more effectively and efficiently kill viruses and bacteria," said Steve O'Day, President/CEO, O'Day's, Inc.
The UVD Robot:
A fully autonomous mobile platform emitting concentrated UV-C light onto high, medium
and low touch surfaces in support of normal cleaning routines
Prevents and reduces the spread of infectious microorganisms in the environment
Safe, reliable and user friendly operation by cleaning staff
Reduces acquired infection rates and associated costs
Improved Cleaning Routine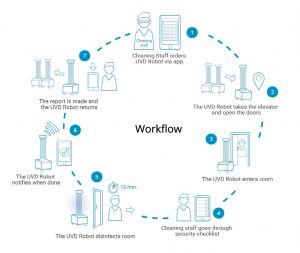 The UVD Robot is used as part of the regular cleaning cycle, and aims at preventing and reducing the spread of infectious diseases, vira, bacteria, and other types of harmful organic microorganisms in the environment by breaking down their DNA-structure. The robot is safe, reliable and eliminates human error. Furthermore, it is user friendly and is designed to be operated by every-day cleaning staff.
For financing options with QuickFi at https://quickfi.com/odays/: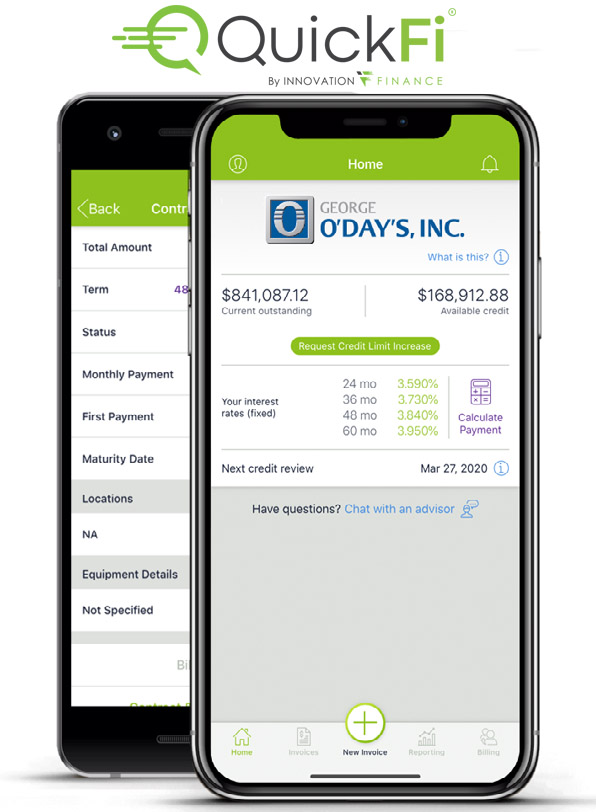 Oday's QuickFi
For lease financing options:

Request more information
Contact Us Today